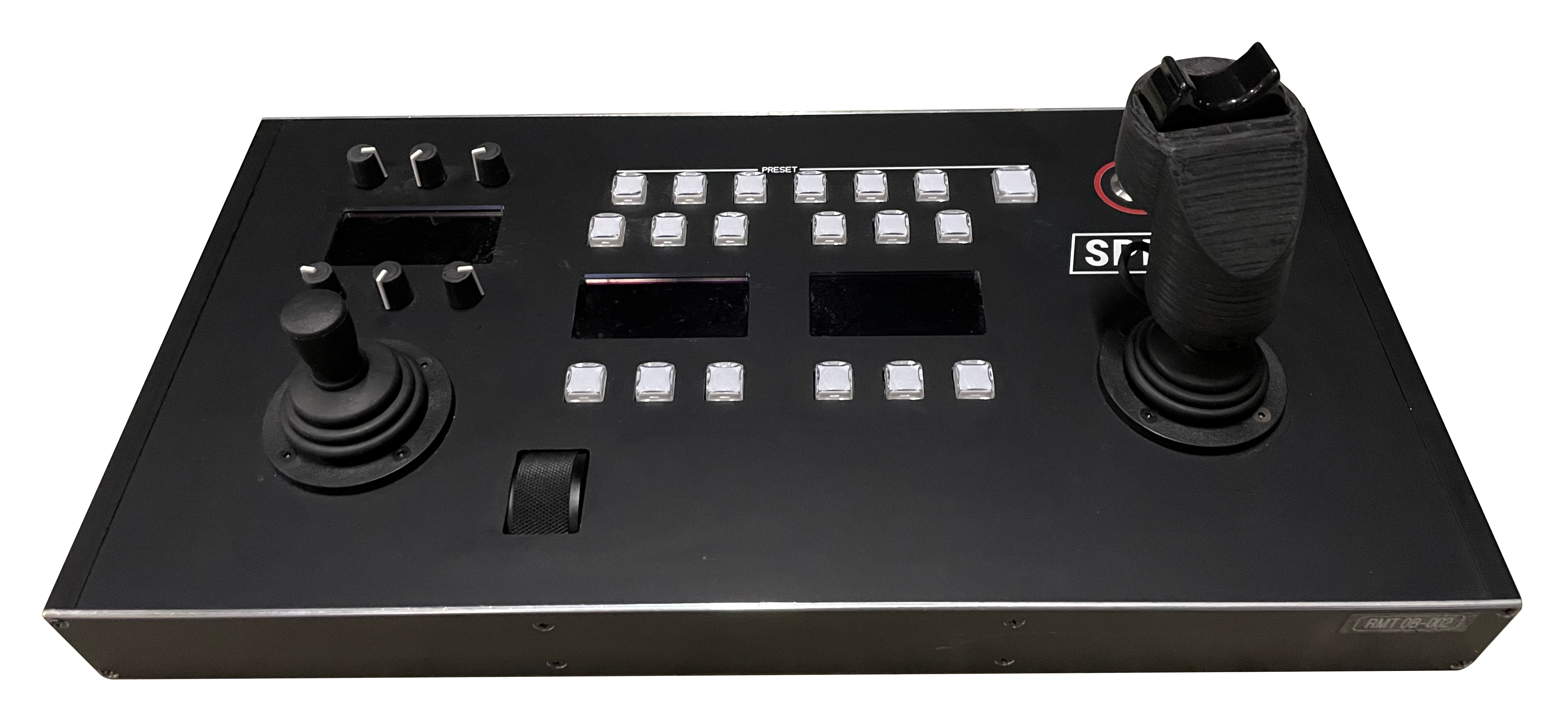 SPIRIT ROBOTIZATION CO-CONTROLLER
We have designed control surfaces that allow operators to be precise with unparalleled ergonomics. In IP connection, the console allows to control the traveling carriage but also the column, the head, the zoom and the focus of the lens.
We offer a control panel that provides comfort and ergonomics to the camera operators. This console is Full IP. It can control the entire SPIRIT range.
It has 2 precise joysticks and since an operator has only two hands, foot pedals can be added for maximum ergonomics!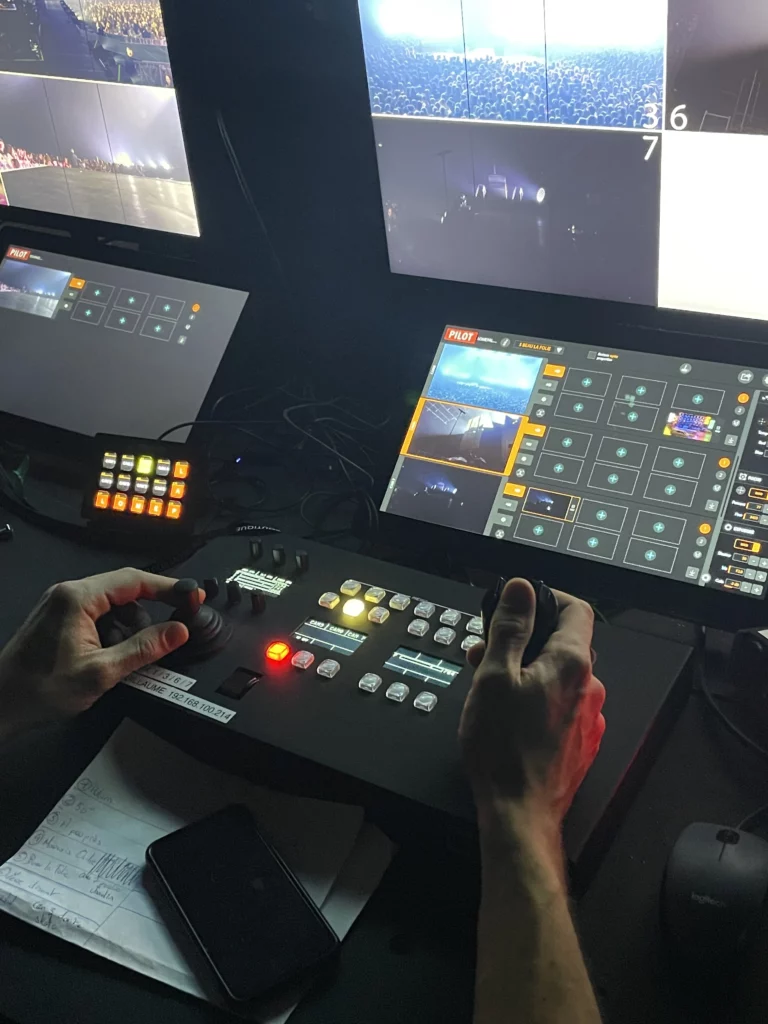 SEVERAL CONTROLS IN ONE CONTROLLER
You can control the dolly, the column, the head, the zoom… It offers a precise adjustment of the focus
The console has a "multicam" function that allows several robot combinations to be controlled.
For example, from the same console you can control a complete dolly with robotic head and 3 robotic heads!
You can also:
– adjust the speed of the movements of each robot axis: Pan, Tilt, Lift, Slide,
– Also adjust the direction for each robot axis.
– Customize 19x backlit programmable buttons (Camera selection, Preview, …)